Math Graphing Activity

On the day we read Jump, Frog, Jump we make three graphs. First we read the story.
To begin the first graphing exercise we randomly give one frog to each child and place a graphing grid on the floor showing the four possible colors found on the frog's pants. We then graph the distribution of different pants colors.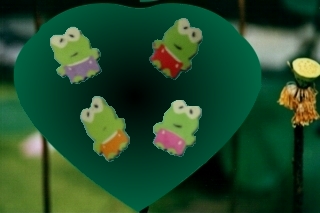 For the second graph we let each child select one eraser based on their favorite pant's color. Then we graph the color distribution.

The third is made as each child tells you their favorite animal from the story Jump, Frog, Jump.. For this activity we use a tally sheet on the board matching the tally sheet which is provided each child. See tally sheet provided on right.
It is nice to make a special graphing template you can use for your graphing activities.


Back to July Calendar